Instagram is quickly gaining prominence as one of the most significant social media platforms for companies. These days, a growing number of customers as well as marketers use Instagram to promote their businesses, and more than sixty million photographs are uploaded to this site on a daily basis.
The market for Instagram is characterized by intense levels of competition. Creating a successful marketing plan for Instagram may be complex, but it can be substantially more challenging if you are new to the world of marketing and are unfamiliar with how Instagram functions.
An effective marketing campaign is key to building a successful brand. In this post, we'll discuss and highlight many of Instagram's marketing methods that have been shown to be successful.
Create a Goal Statement
This will assist you in defining the marketing tasks that you do on a daily basis. Everyone uses marketing strategies for a variety of reasons, so you need to determine what those reasons are for you before you can use Instagram effectively.
Some examples of these uses are:
Improving online presence;
Creating brand awareness;
Working as an influencer;
Finding fresh leads;
Product sales.
Although you may mix these objectives, you are less likely to succeed unless you are clear on your objectives.
Make Use of Instagram Tools
Instagram offers free analytics and research tools to help you better understand the impact of your content. With the help of these tools, you can determine your engagement rate. Instagram's analytics feature divides information into sections based on users' age, gender, location, and peak use times.
With this knowledge in mind, you can improve the success of your next post. Although Instagram does not provide broad analytics, it does provide specific feedback on each individual post.
In addition, you can invest in third-party services that provide useful free Instagram tools such as a profile analyzer and hashtag generator. You can use them to expand your analytics research and drive more attention and revenue to your account.
Instagram Stories as a Sales Tool
With more than 500 million daily user count, Instagram Stories are no longer simply a passing fad for eCommerce businesses and stores.
There is a lot of room for innovation in product promotion that marketers can take advantage of when using Stories. Want to share a spontaneous selfie or a professional product image with a clear call to action? Both are possible using Stories, and doing so will highlight your business in the feeds of your followers.
Keep in mind that Instagram is always adding new features and stickers. To create more engaging Stories, your Instagram marketing approach must evolve with these features.
Pay Attention To How Many People Visit Your Page
When someone clicks on your profile link to check out your Instagram account, they will first see your page. So, upload a high-quality photo, write a compelling bio, and include a link to your website. In most cases, a company's logo makes a great Instagram profile picture.
Instagram bios are limited to a maximum of 150 characters. Make sure to employ those characters effectively in order to get people to follow your business as this is what your users will view initially. Keep the facts brief, clear, and professional, and focus on bringing attention to your most recent posts.
Frequently Update Your Instagram
Not posting on your page regularly will not generate the kind of user engagement you seek. In order to maintain an active presence on the platform, you should try to post at least once per day.
If you have additional material that you would want to share, you have the option of posting it to your Instagram Story. You should update your profile once or twice a day if you want to see results.
Create Captions That Grab Attention
Instagram is not merely about posting visually appealing content. To maintain the attention of your visitors during their interaction with your content, you must also write excellent captions. The maximum number of characters that may be used in an Instagram caption is 2,200. However, keep in mind that only the first two lines are shown on the feed until the user taps for more.
As a result, you need to ensure that the information that is most vital to the reader is presented in the first two lines. In addition, make your caption engaging and informative while still fitting well with your brand.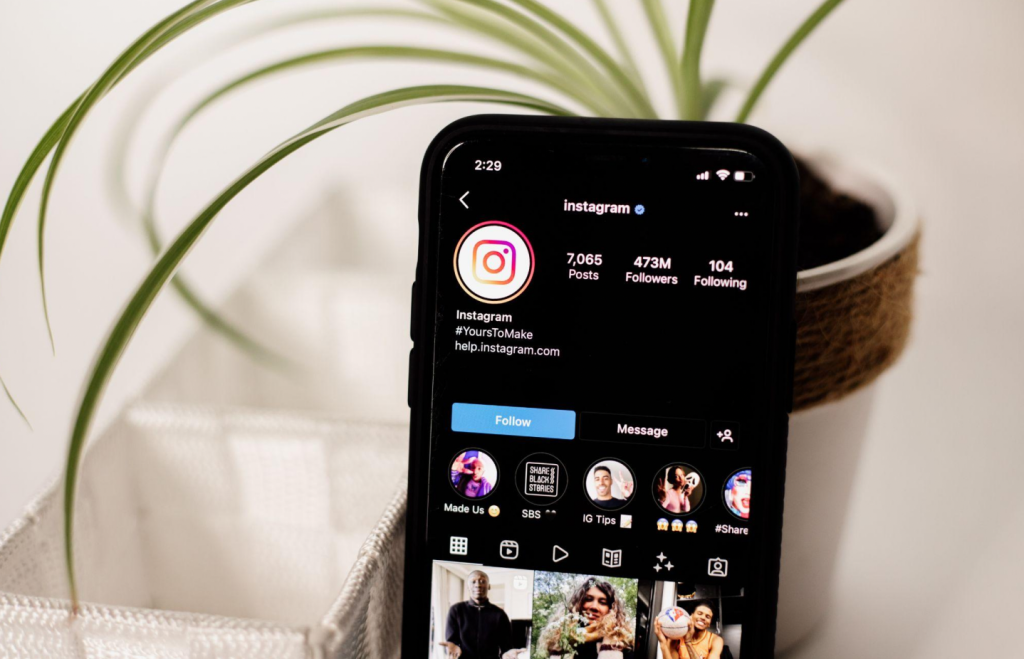 Final Thoughts
While it can be considered a risk, taking the time to evaluate your Instagram marketing and improve it, is truly worth it. By leveraging relevant marketing strategies on Instagram, you can make an impact on potential users and encourage them to actively engage with your company's brand. Kick off the new year with an improved Instagram marketing strategy and watch your profits soar.

Lynn Martelli is an editor at Readability. She received her MFA in Creative Writing from Antioch University and has worked as an editor for over 10 years. Lynn has edited a wide variety of books, including fiction, non-fiction, memoirs, and more. In her free time, Lynn enjoys reading, writing, and spending time with her family and friends.