In today's ever-evolving digital landscape, loan servicing apps have gained significant prominence. These apps provide borrowers with an easy and convenient way to manage their loans, from making payments to monitoring their accounts. In 2023, the importance of loan servicing apps is only expected to grow, as more and more people turn to digital financial services. It's stated that by 2031 the global corporate lending market is expected to reach $47.2 trillion.
The purpose of this article is to tell in detail what a loan service app is, the functionality it needs, and provide an overview of the top 5 loan servicing apps in 2023.
Maximizing efficiency with loan servicing apps: A guide to essential features in 2023
In order to truly appreciate the value of loan servicing apps, it's important to understand what they are and how they work.
What is a loan servicing app?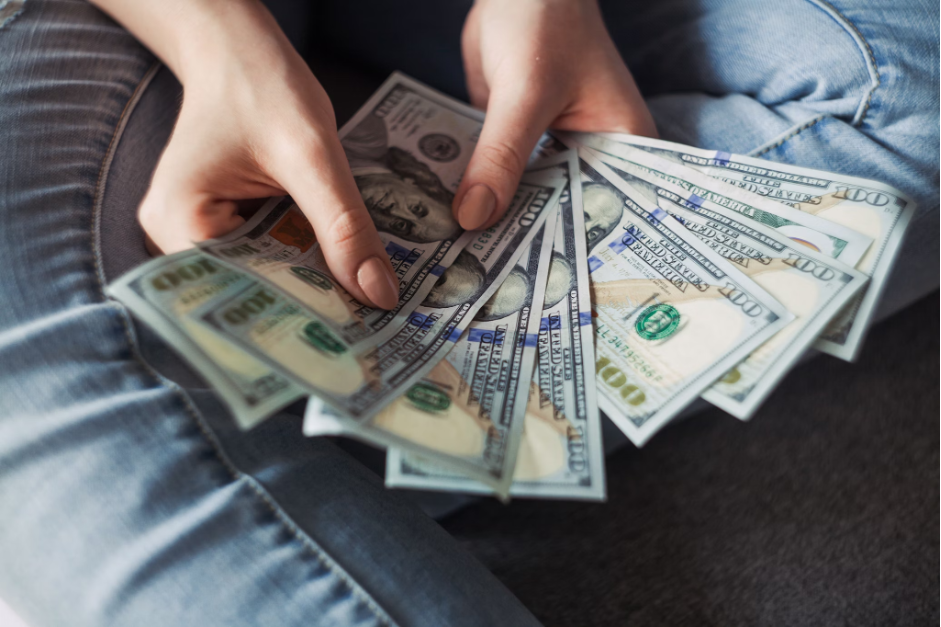 A loan servicing app is a digital tool that allows borrowers to manage their loans and payments online. These apps are typically provided by loan servicers and offer a range of features designed to simplify the loan process, from origination to servicing to collections.
2023 has seen the loan servicing apps emerge as a critical component of the lending sector. With the rise of digital technology and online lending, they have emerged as a convenient and efficient way for borrowers to manage their loans.
At the same time, lending software has benefited loan servicers by streamlining their operations and improving their customer service. With these apps, loan servicers can manage loans more efficiently, process payments quickly, and communicate with borrowers in real-time.
Must-have functionality of a loan servicing app
A loan servicing app should possess specific essential characteristics and capabilities to ensure its effectiveness. They are embodied in the following must-have functionality:
Loan management.
Loan management is the heart of any loan servicing app and should provide:
Origination that involves the application process, including gathering all necessary documents and information required to process a loan.
Servicing entails the continuous administration of the loan: processing payments and tracking the balance of the borrower's account.
Collections are about managing delinquent accounts and working with borrowers to bring their accounts current.
Payment processing.
Payment processing presumes the following set of features:
Payment tracking for tracking all payments made on the loan and keeping a record of the borrower's account balance.
Auto-pay options to allow borrowers to set up automatic payments, ensuring that their loan payments are made on time.
Communication.
Effective communication should help borrowers stay informed about their loan status and communicate with their lender. Communication channels are better to include:
In-app messaging to communicate directly with a lender through the loan servicing app.
Email notifications and text messaging to notify borrowers of important loan information, such as payment due dates and account balance updates.
Analytics.
Analytics is an important feature of any loan servicing app, which helps borrowers understand their loan status and plan for the future. Key components of analytics include:
Reporting provides borrowers with detailed reports about their loan status, including payment history and account balance.
Data visualization provides borrowers with visual representations of their loan data, making it easier to understand and analyze.
Forecasting helps borrowers plan for the future by projecting their loan payments and account balance based on various scenarios.
Security and data privacy.
Security and data privacy are inevitable in a loan servicing app and help protect borrower data and prevent unauthorized access. In terms of data security, a loan app should be protected by:
Encryption to cipher borrower data, making it unreadable and unusable if it is intercepted by unauthorized parties.
Authentication that ensures that only authorized users can access the loan servicing app by requiring login credentials and other security measures such as biometric authentication.
Compliance with various regulations such as the Fair Debt Collection Practices Act (FDCPA) and the Gramm-Leach-Bliley Act (GLBA). A loan servicing app must also be compliant with the General Data Protection Regulation (GDPR) if it is used in the European Union.
It's crucial for loan lending app development companies to prioritize features in loan software for lenders that ensure data privacy, security, and ease of use. As the lending industry continues to evolve, loan servicing apps will become even more critical, and lenders must invest in these technologies to remain competitive and provide the best possible service to their borrowers.
Choosing the right loan servicing app: Key factors to consider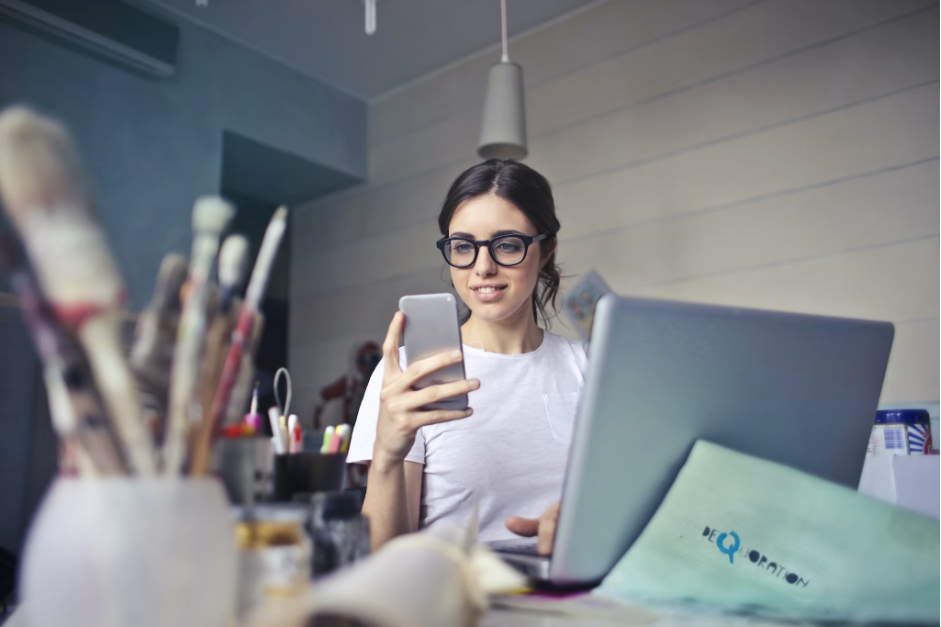 With so many options available in the market, it can be challenging to select a loan servicing app that best suits your needs. To aid you in making a well-informed choice, we have provided a list of essential aspects to keep in mind while selecting a loan servicing app.
User interface
A loan servicing app with a user-friendly interface is essential to ensure efficient loan management. A user-friendly interface implies:
Ease of use. The app should be easy to navigate, ensuring that users can comprehend and use it effortlessly.
Navigation. The app must have a user-friendly interface, allowing borrowers to easily navigate and locate relevant information without any hassle.
Customization. Users should have the ability to personalize their experience by customizing their interface according to their preferences.
Security and data privacy
With sensitive personal and financial information involved, ensuring the security and privacy of data is a top priority. Here are some factors to consider:
Compliance with regulations to comply with industry regulations such as GDPR, California Consumer Privacy Act (CCPA), and other relevant privacy laws.
Data encryption to make the borrower's data unreadable and unusable if intercepted by unauthorized parties.
Multi-factor authentication options including biometrics and passwords, to guarantee that only authorized individuals can access it.
Customer support
Customer support is vital in ensuring that borrowers can efficiently manage their loans. What's important:
Availability. The app should have reliable customer support available 24/7.
Responsiveness. Customer support should be responsive and provide timely assistance.
Support channels. The app should offer various support channels, such as phone, email, and chat, to suit users' preferences.
Pricing
Here are some pricing aspects to consider when choosing a loan servicing app:
Subscription plans. The app should offer subscription plans that fit users' budgets and needs.
Payment options. Providing diverse payment methods is crucial for the app, as it enables users to select the most convenient payment option that suits their needs, whether it be credit card payments, bank transfers, or other options.
Hidden fees. There should be no concealed charges or fees, and all costs should be clearly stated to avoid confusion or surprises.
Top 5 loan servicing apps in 2023
In this section, we'll discuss the top 5 loan servicing platforms in 2023 based on their features, security, user interface, and customer support:
Brigit
Brigit is an innovative loan servicing application designed to facilitate effective financial management for users by providing a variety of useful features. Some of its key features include budgeting tools, automatic cash advances, and overdraft protection. Navigating the app's user interface is a breeze, enabling users to effortlessly keep track of their finances. Brigit also offers 256-bit SSL encryption to secure user data and multi-factor authentication for added security.
Chime
Chime is another popular loan servicing app that provides users with budgeting tools, savings accounts, and early paycheck access. Users can easily manage their finances through the app's streamlined interface, which offers a variety of useful tools and features. Chime also offers robust security features, including two-factor authentication and encryption, to protect user data.
Current
Current is a loan servicing app that offers users a range of financial tools, including budgeting features, savings accounts, and cash advances. Users can effortlessly keep an eye on their financial status with the app's user-friendly interface. Current also provides users with access to over 55,000 ATMs nationwide and offers fraud protection and instant lock features to secure user accounts.
Earnin
Earnin is an app that provides loan servicing and enables users to get access to their paycheck in advance. The app's key features include automatic paycheck advances, budgeting tools, and financial education resources. Earnin's user interface is straightforward and easy to use, making it easy for users to monitor their finances. The app also provides users with bank-level security and encryption to protect their data.
MoneyLion
MoneyLion is a loan servicing app that offers a range of financial tools, including budgeting features, credit monitoring, and cash advances. With its sleek user interface, the loan servicing app provides an effortless way for users to monitor their financial health and manage their credit scores efficiently. MoneyLion also provides users with fraud protection and 256-bit encryption to secure their data.
Beyond 2023: The exciting future of loan servicing apps and industry outlook
As the world continues to become more digitized, the future of loan management solutions looks bright from various aspects:
Technological advances
Artificial intelligence (AI) and machine learning (ML). Loan servicing apps may use artificial intelligence and machine learning to predict borrower behavior and provide personalized loan options.
Blockchain technology. Integrating this technology can greatly improve the security and transparency of loan transactions, providing users with a more trustworthy and reliable loan servicing experience.
Biometric authentication. Incorporating biometric authentication, such as fingerprint or facial recognition, can provide more secure and convenient user authentication compared to traditional password-based authentication.
More integration with other financial tools. Loan servicing apps may integrate with other financial tools, such as budgeting apps or investment platforms, to provide a comprehensive financial management experience.
Regulations and compliance
Changes in regulations. Loan servicing apps must stay up-to-date with changes in laws and regulations, such as consumer protection laws and data privacy laws.
Evolving standards for data privacy and security. As the risk of cyber threats continues to rise, loan servicing apps must prioritize the security and confidentiality of their clients' personal information to build trust and credibility.
Market expansion
Growing interest in digital financial services. As more people embrace digital financial services, the demand for loan servicing apps is likely to increase.
New players entering the market. With the growth of the market, new players are likely to enter the loan servicing app market, increasing competition and driving innovation.
Conclusion
Loan servicing apps have become a valuable tool for people looking to manage their loans efficiently. With their user-friendly interfaces, robust features, and emphasis on security and data privacy, these apps have become a preferred choice for borrowers who value convenience and ease of use.
As the industry continues to evolve, loan servicing apps are set to benefit from technological advances. They are also likely to face increased scrutiny from regulators, which will raise the bar for data privacy and security standards. Nonetheless, the future is bright for loan servicing apps, and they are poised to remain a crucial element of the financial landscape in the years ahead.

Lynn Martelli is an editor at Readability. She received her MFA in Creative Writing from Antioch University and has worked as an editor for over 10 years. Lynn has edited a wide variety of books, including fiction, non-fiction, memoirs, and more. In her free time, Lynn enjoys reading, writing, and spending time with her family and friends.